Welcome to Advent !

Sunday worship at 9:30am
Advent is Christ's church. We proclaim Christ as Lord and Savior and believe that salvation is a gift from God. His amazing grace and steadfast love surround us. In the waters of baptism we are claimed by God and marked with the cross of Christ forever.
You too are called to live in this relationship and to know Jesus.
Church provides a place of refuge from the challenges of everyday life. We experience the presence of the Holy Spirit working among us, and church is a place to share with fellow believers. Jesus has promised an abundant life for those who choose to follow Him in this journey. So come and join us!
Join us at
Vacation Bible School
on

A
ugust 6-10, 2018

from 9:00am--12:00noon,
for students age 4 thru completion of Grade 6.
We will learn about

Jesus the Storyteller.
We'll explore the Bible and enjoy crafts, activities, music and snacks with our friends!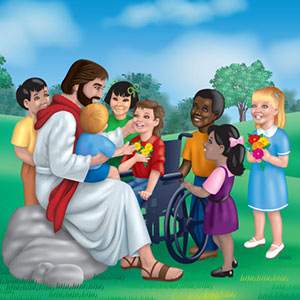 Don't miss this exciting week!